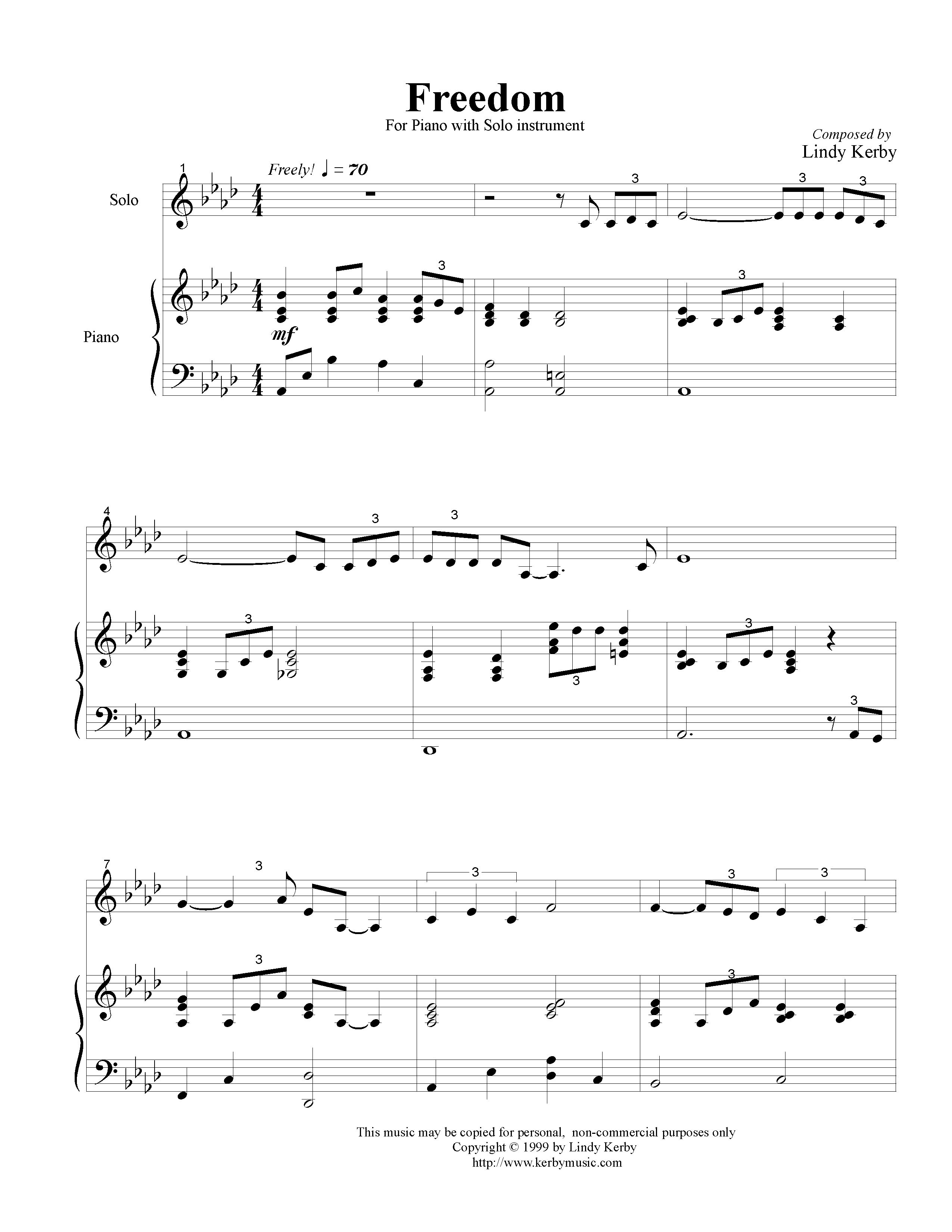 About the Song:
I was going to add a vocal part to this song, but never did. I decided to make what would have been a vocal part, played by a secondary instrument. On my first midi file, it was the saxophone.
The sheetmusic on this page may be downloaded, printed and performed for non-commercial personal, home and church uses. For any other purposes,
please contact the composer.
No comments yet