Would you like to know when new music is added to this site?
New!
Sign up for new music and video updates with stories behind the songs in:
Music is a powerful tool to help people feel peace, overcome trials, and to see truth.
In the "Light" Room, there is powerful music that has the power to help you change your life for the better.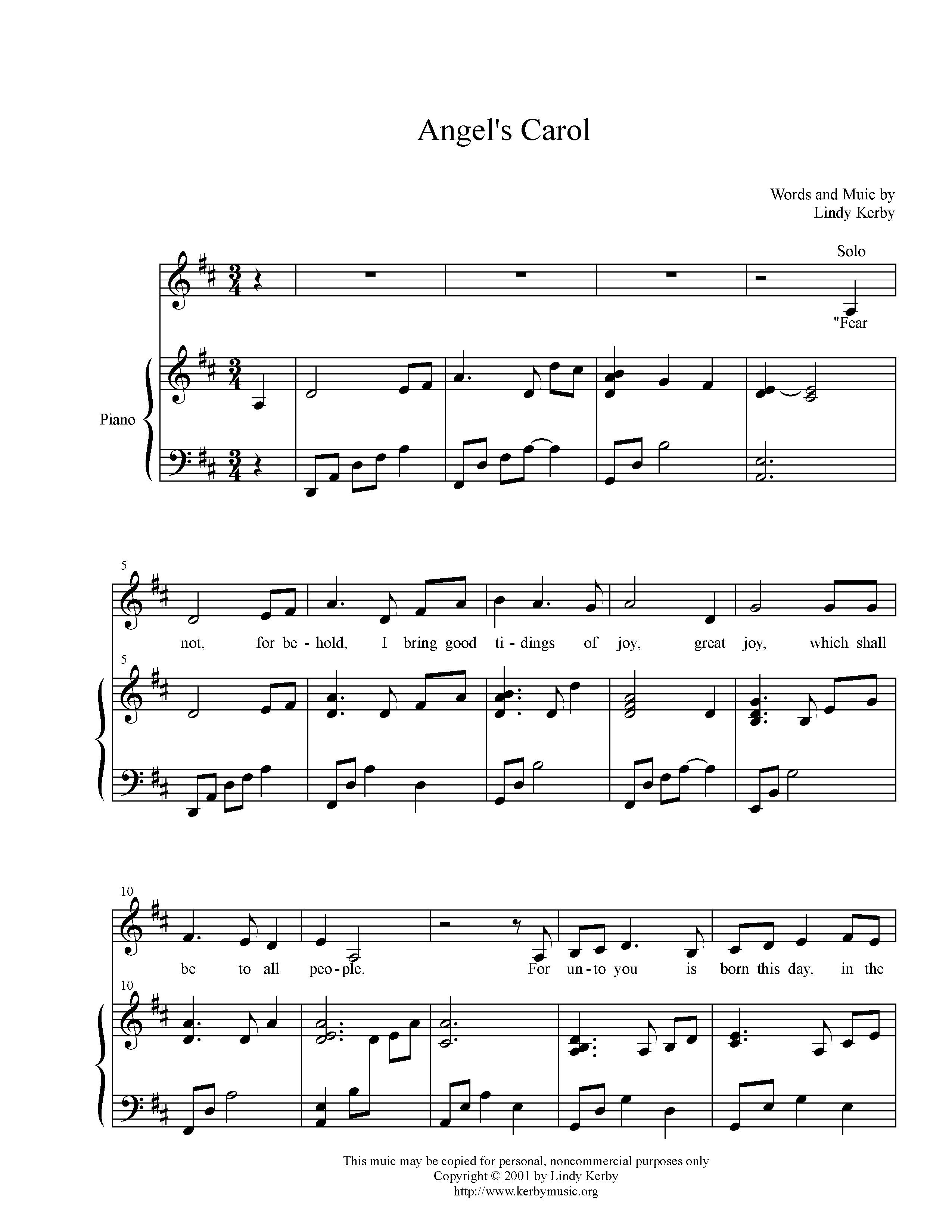 Lyrics:
(Soloist)
"Fear not, for behold,
I bring good tidings of joy,
great joy, which shall be to all people.
For unto you is born this day,
in the city of David,
a savior which is Christ the Lord.

(Choir oohs, while solo continues)
You shall find the babe
wrapped in swaddling clothes,
lying in a manger,
and this shall be a sign unto you.

(Choir sings)
Glory to God,
and peace, good will toward men,
Glory in the highest,
peace good will toward men,
Alleluia, Alleluia, Alleluia!

(Both Solo and Choir parts together)

(Ending together):
A savior which is Christ the Lord!"

Copyright © 2005 by Lindy Kerby
About the Song:
This song was composed for a Christmas program that I was directing. I needed a song that was ONLY about when the angels appeared to the shepherds to announce Jesus birth. This song was the result- taken straight from the scriptures.
The sheetmusic on this page may be downloaded, printed and performed for non-commercial personal, home and church uses. For any other purposes,
please contact the composer.
No comments yet