Would you like to know when new music is added to this site?
New!
Sign up for new music and video updates with stories behind the songs in:
Music is a powerful tool to help people feel peace, overcome trials, and to see truth.
In the "Light" Room, there is powerful music that has the power to help you change your life for the better.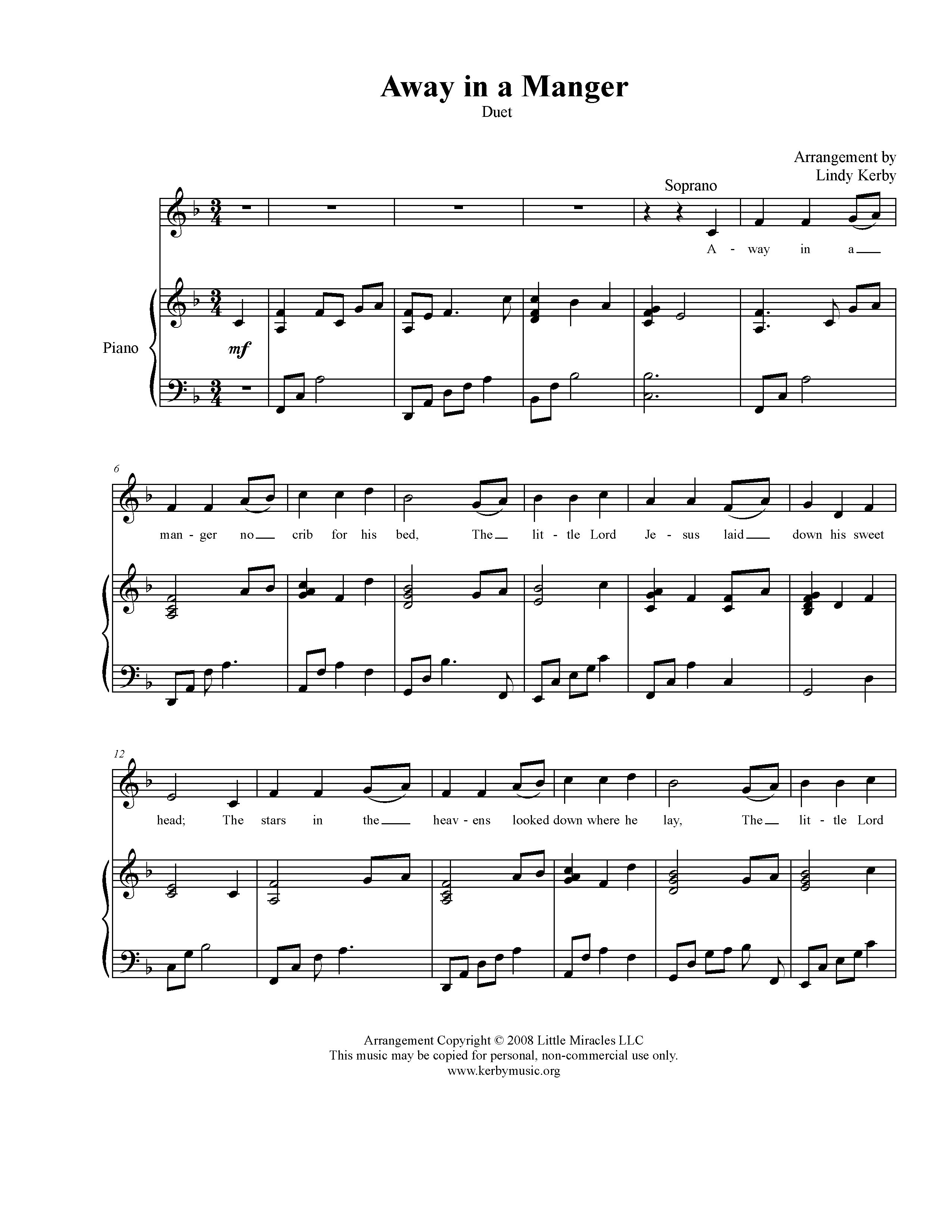 Lyrics:
Away in a manger no crib for his bed,
The little Lord Jesus laid down his sweet head;
The stars in the heavens looked down where he lay,
The little Lord Jesus asleep on the hay.

The cattle are lowing, the poor baby wakes;
But little Lord Jesus, no crying he makes.
I love thee, Lord Jesus; look down from the sky
And stay by my cradle till morning is nigh.

Be near me, Lord Jesus; I ask thee to stay
Close by me forever, and love me, I pray.
Bless all the dear children in thy tender care,
And fit us for heaven to live with thee there.

Be near me, Lord Jesus; I ask thee to stay
Close by me forever to live with Thee there.

Arrangement Copyright © 2008 Little Miracles LLC
About the Song:
This christmas favorite can be sung as a solo, duet, or 2-part choir. The first 2 verses are with the original melody, and the 3rd verse has a different melody with an added harmony part.
The sheetmusic on this page may be downloaded, printed and performed for non-commercial personal, home and church uses. For any other purposes,
please contact the composer.
No comments yet