Blessings From Heaven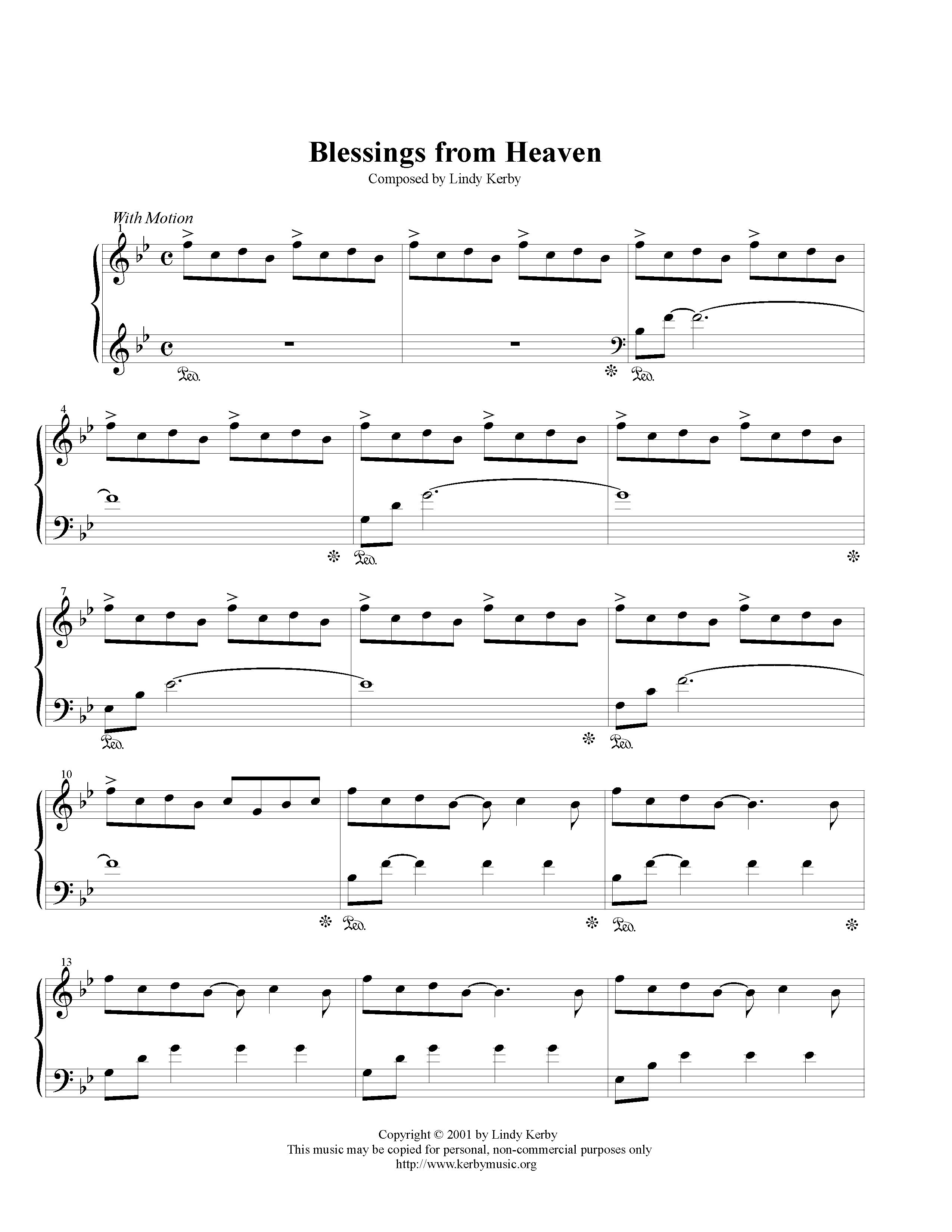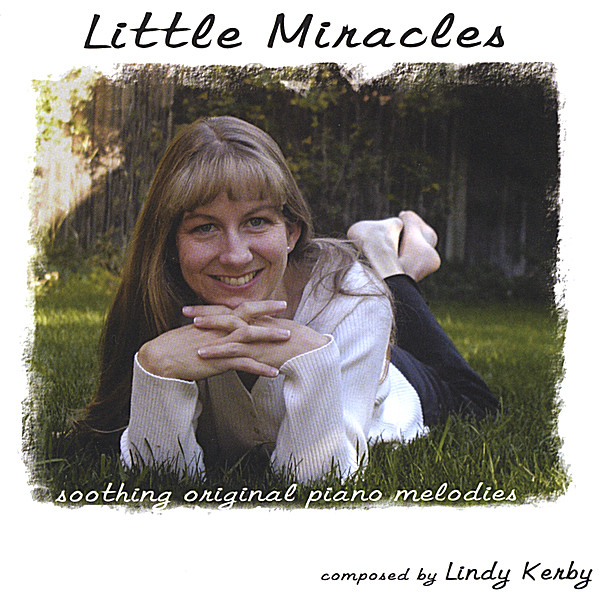 About the Song:
I can't help but listen to this song and imagine a rain of blessings pouring down from heaven. For me, these blessings have been my family, my faith and so many other unending gifts from God.
The sheetmusic on this page may be downloaded, printed and performed for non-commercial, personal, home and church uses. For any other purpose, please contact the composer for permission.

Also, join the Kerby Music Facebook Group to discuss this song and learn from others who have played this song, or ask Lindy a question!
Comments on 'Blessings From Heaven':

"It is a beautiful song." ~ Valerie

"This is absolutely beautiful! I'm thinking about using it in my wedding!" ~ Courtney