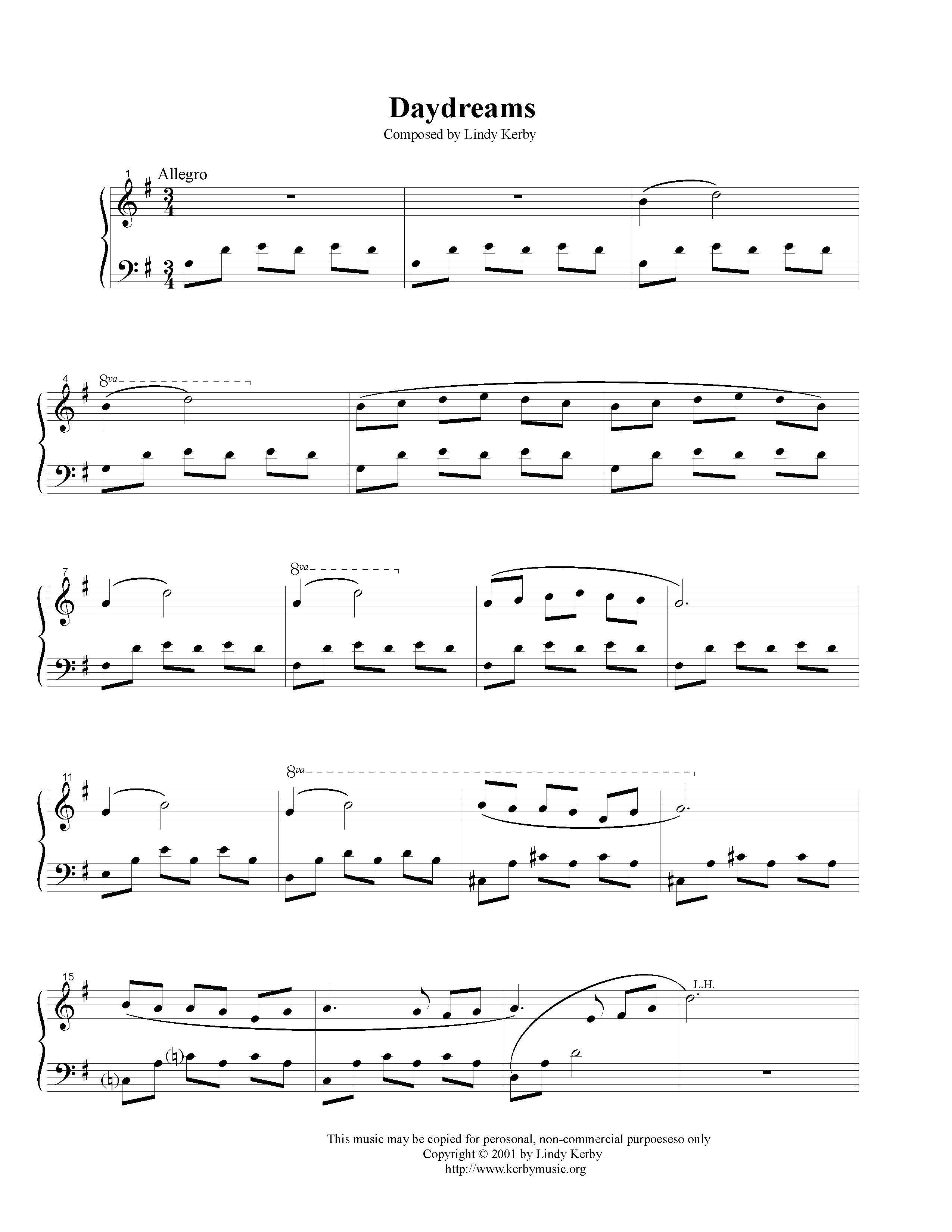 About the Song:
This song started out as I song for one of my piano students. It became more and more complicated. This song is for more advanced piano players
The sheetmusic on this page may be downloaded, printed and performed for non-commercial personal, home and church uses. For any other purposes,
please contact the composer.
Comments on 'Daydreams':