Welcome! This site contains free sheet music written by Lindy Kerby for LDS and other Christian Music use. You are welcome to download and print the music on this website for non-commercial purposes. Enjoy the music! ~ Lindy Kerby
Does the Journey Seem Long?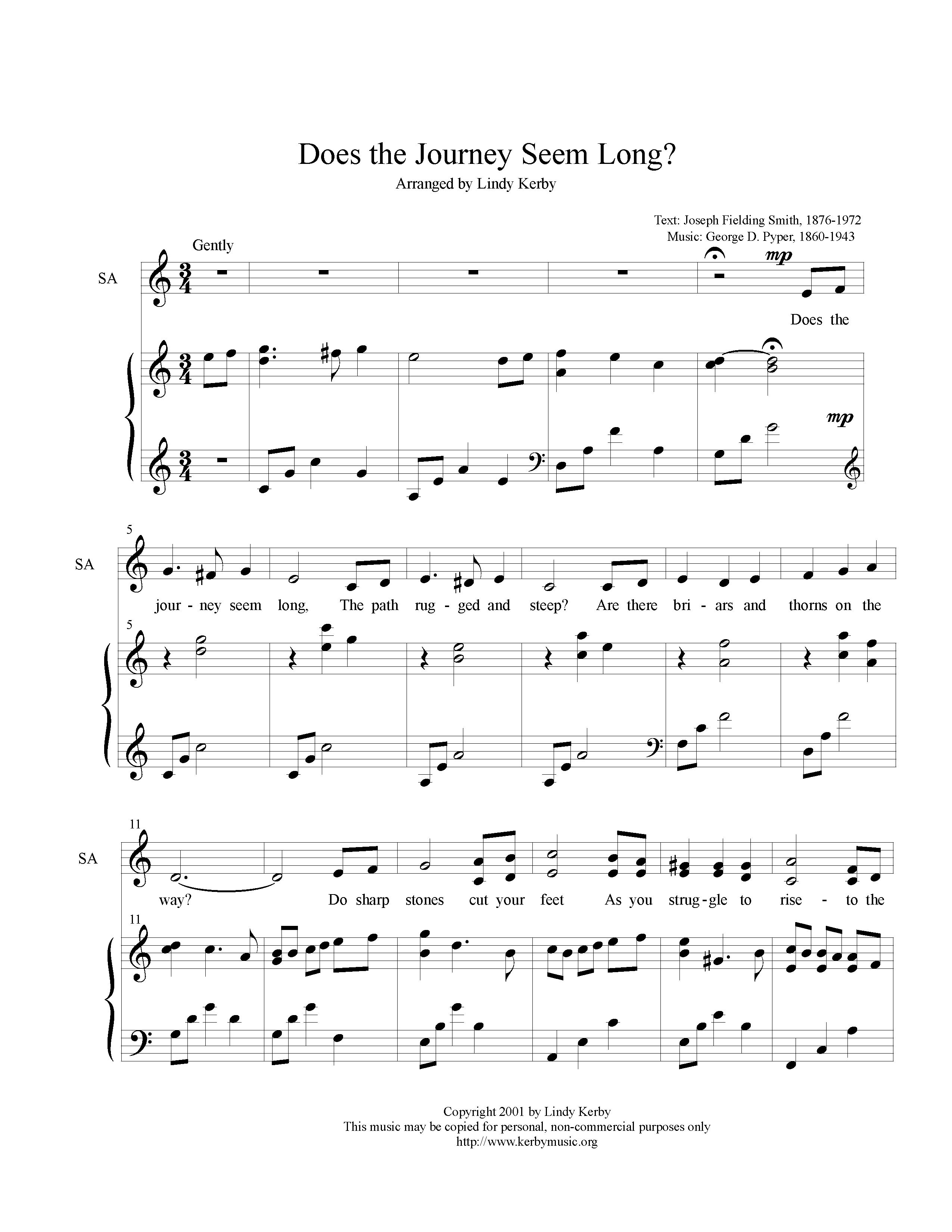 Lyrics:
Does the journey seem long,
the path rugged and steep?
Are there briars and thorns on the way?
Do sharp stones cut your feet
As you struggle to rise
to the heights thru the heat of the day?

Is your heart faint and sad,
Your soul weary within,
As you toil 'neath your burden of care?
Does the load heavy seem
You are forced now to lift?
Is there no one your burden to share?

Let your heart be not faint
Now the journey's begun;
There is One who still beckons to you.
So look upward in joy
And take hold of his hand;
He will lead you to heights that are new.

A land holy and pure,
Where all trouble doth end,
And your life shall be free from all sin.
Where no tears shall be shed,
For no sorrow remain.
Take his hand and with him enter in.


Text by Joseph Fielding Smith, 1876-1972
Music by George D. Pyper, 1860-1943

Arrangement Copyright © 2001 by Lindy Kerby
About the Song:
Beautiful hymn arrangement that I hardly even knew existed in our hymnal.
The text is by Joseph Fielding Smith, 1876-1972
Music by George D. Pyper, 1860-1943
The sheetmusic on this page may be downloaded, printed and performed for non-commercial, personal, home and church uses. For any other purpose, please contact the composer for permission.

Also, join the Kerby Music Facebook Group to discuss this song and learn from others who have played this song, or ask Lindy a question!
Comments on 'Does the Journey Seem Long?':

"After General Conference and hearing this him quoted, I am anxious to try it with my choir. Thanks for sharing." ~ Joan Van Leeuwen

"This is a beautiful piece. Not so difficult that my ward choir couldn't master it and it wasn't too hard for my pianist, but it was perfect for our sacrament meeting. It was especially nice since it's not a super popular song and one of my goals as choir director is to help the congregation become more familiar with the less-often-sung songs..." ~ Jenifer
Thanks for Visiting!
From Lindy's Blog...
Lindy's Other Websites: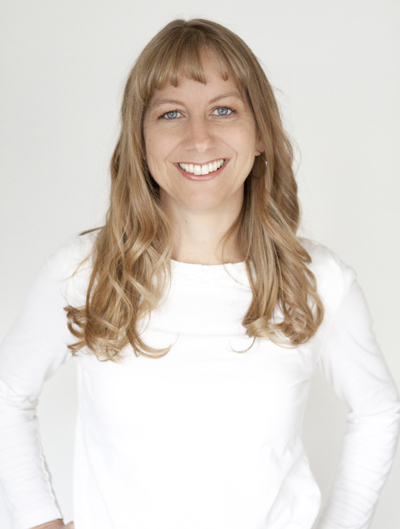 Send a Comment