Freedom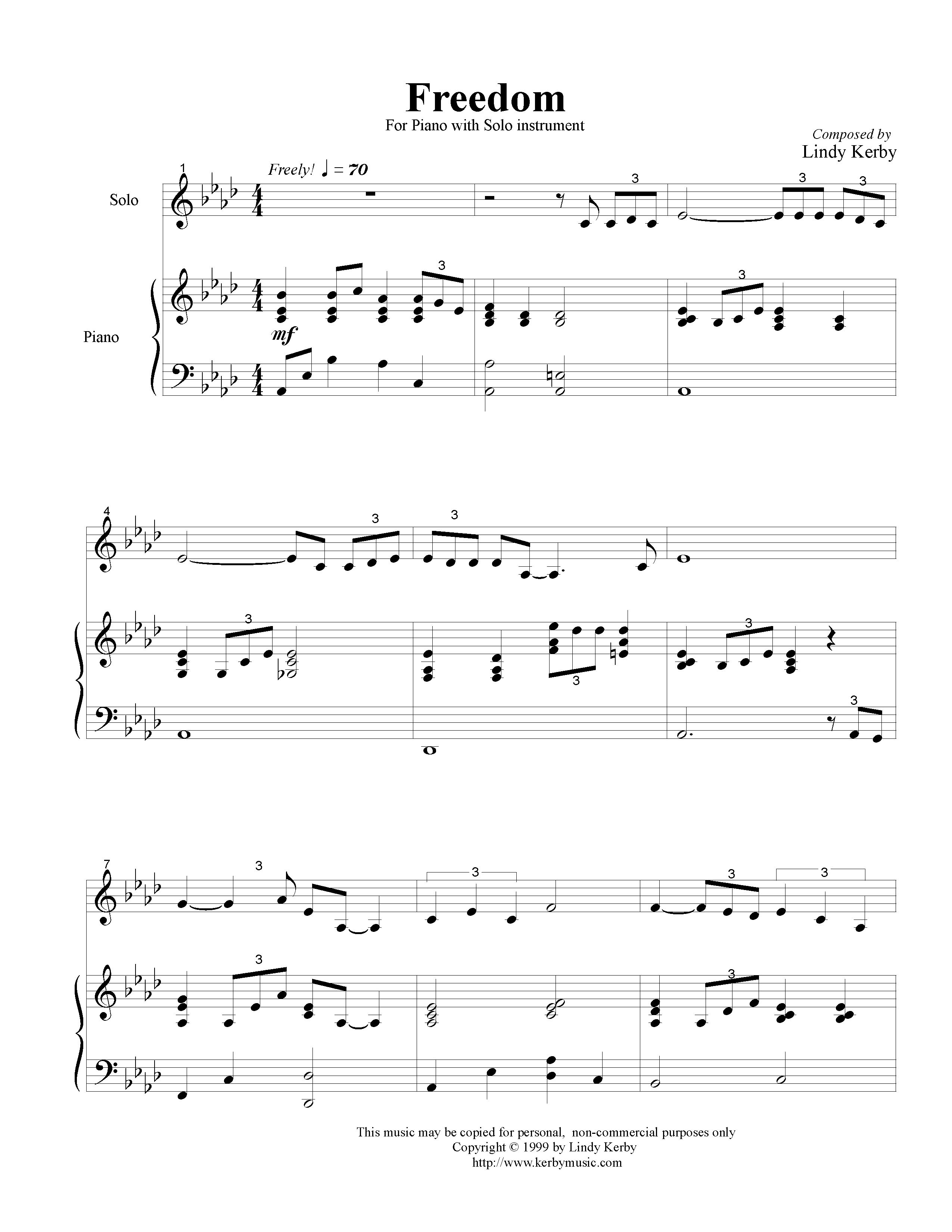 About the Song:
I was going to add a vocal part to this song, but never did. I decided to make what would have been a vocal part, played by a secondary instrument. On my first midi file, it was the saxophone.
The sheetmusic on this page may be downloaded, printed and performed for non-commercial, personal, home and church uses. For any other purpose, please contact the composer for permission.

Also, join the Kerby Music Facebook Group to discuss this song and learn from others who have played this song, or ask Lindy a question!
No comments yet