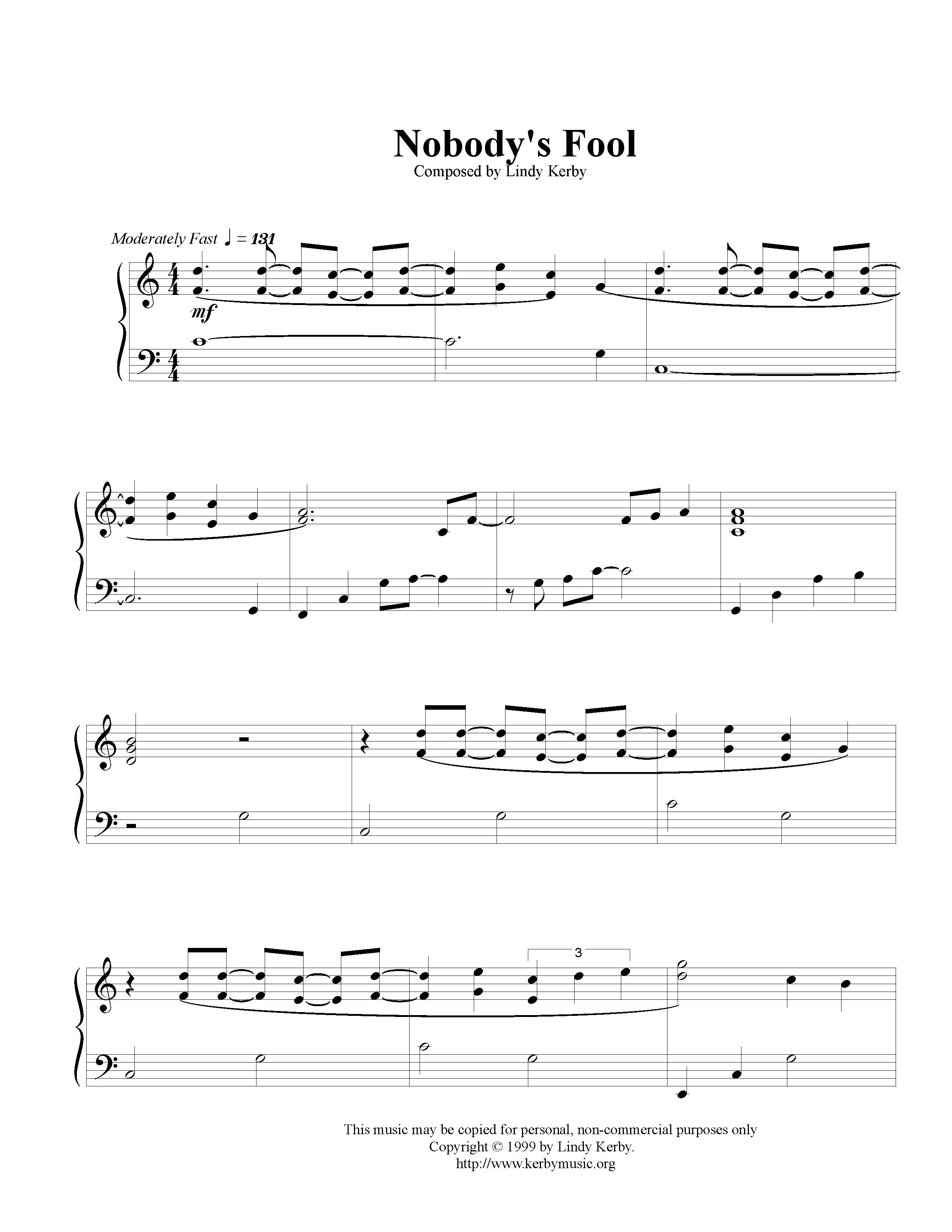 "Nobody\'s Fool"
About the Song:
When I first began composing, I tried to compose a song that sounded just like Jim Brickman. Unfortunately, nobody thought it sounded very much like him! I still like it though.=)
This sheetmusic may be downloaded, printed and performed for non-commercial personal, home and church uses. For any other purposes,
please contact the composer.
Comments on 'Nobody\'s Fool':