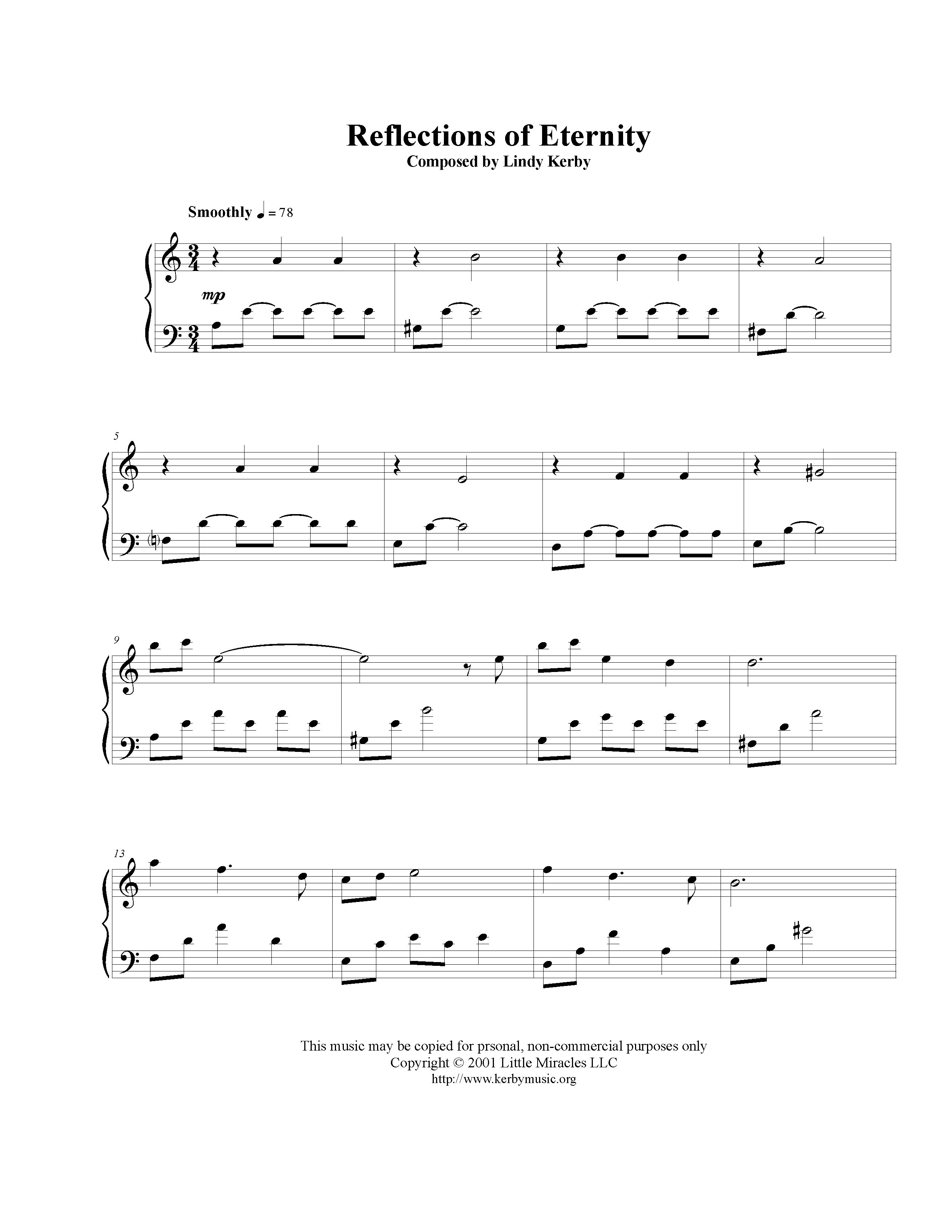 About the Song:
A beautiful, enchanting melody. One of the first melodies I composed. This melody seemed to come from outside of me, like a memory from before.
The sheetmusic on this page may be downloaded, printed and performed for non-commercial personal, home and church uses. For any other purposes,
please contact the composer.
Comments on 'Reflections of Eternity':