Would you like to know when new music is added to this site?
New!
Sign up for new music and video updates with stories behind the songs in:
Music is a powerful tool to help people feel peace, overcome trials, and to see truth.
In the "Light" Room, there is powerful music that has the power to help you change your life for the better.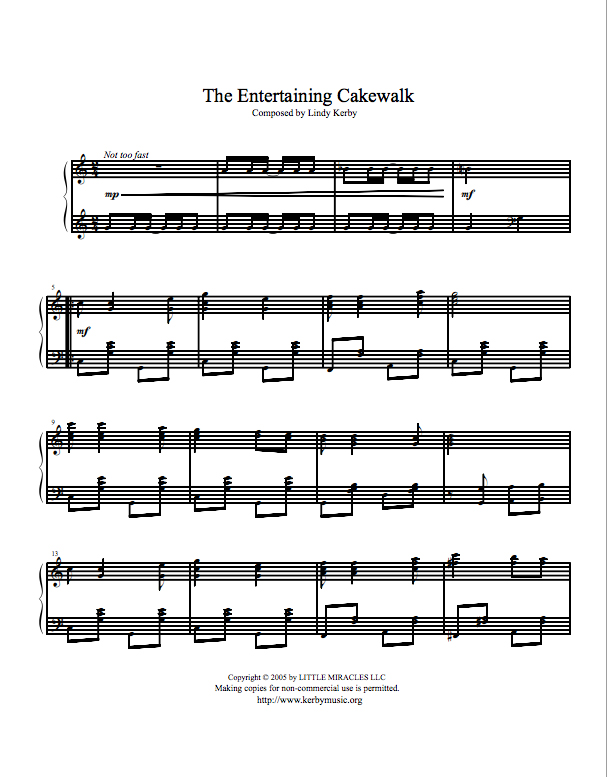 About the Song:
When I was young, my Kindergarten teacher had us all listening (during our nap time!) to Debussy's "Claire De Lune" (a personal favorite of mine) and "Golliwog's Cakewalk". Since that time, Debussy has been one of my very favorite composers. Later, as I learned piano, my very favorite classical pieces were the more upbeat songs, such as "The Entertainer".

I thought it would be fun to compose a song that would be fun for piano students to play, and much like the songs that I grew up playing.
The sheetmusic on this page may be downloaded, printed and performed for non-commercial personal, home and church uses. For any other purposes,
please contact the composer.
No comments yet