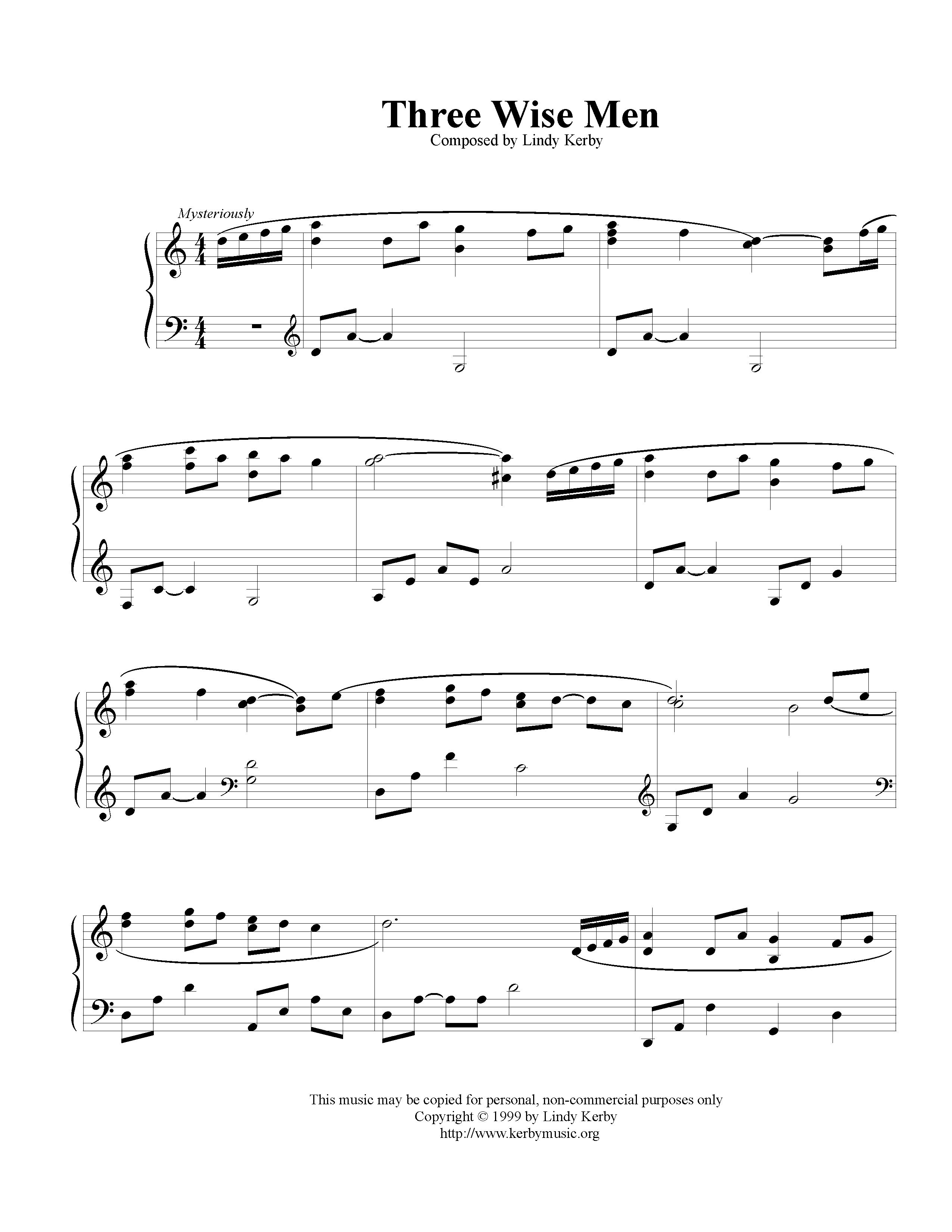 "Three Wise Men"
About the Song:
A song I composed around Christmas time. As I looked at our christmas tree for inspiration, I saw a little ornament that had a picture of the three wise men. This song came as a Christmas gift to me.
This sheetmusic may be downloaded, printed and performed for non-commercial personal, home and church uses. For any other purposes,
please contact the composer.
No comments yet