Touching Heart Strings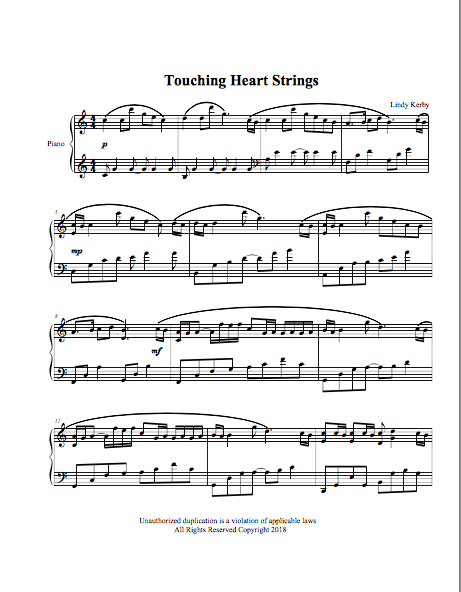 About the Song:
"Touching Heart Strings" is an intermediate piano song that's super fun to play.

It's a song symbolic of love and feeling those "heart strings" fluttering again.

Being single has not been easy, but I'm grateful that God has given me some experiences to help open up my heart. This song is about finding joy in the journey, and learning how to love again.

Do you know anyone that has opened up their heart to someone new and had a wonderful relationship? I'd love to read your stories/comments below!
The sheetmusic on this page may be downloaded, printed and performed for non-commercial, personal, home and church uses. For any other purpose, please contact the composer for permission.

Also, join the Kerby Music Facebook Group to discuss this song and learn from others who have played this song, or ask Lindy a question!
No comments yet