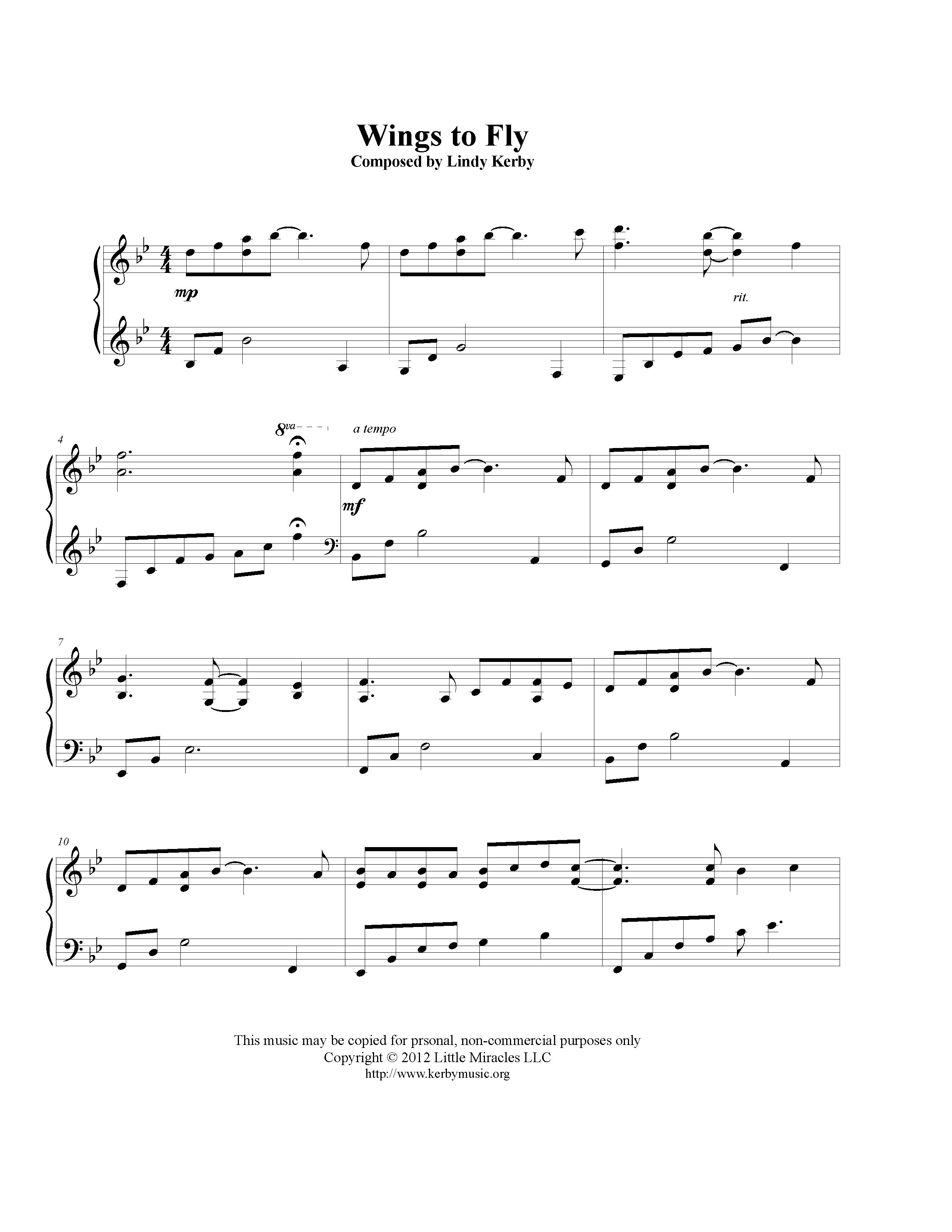 About the Song:
This was my very first "real" composition. I started it in my freshman year of college, and finished it after I had been married for a year or so. It started out called "Thom's theme" (My husband's name) and since then, I have renamed it Wings to Fly, because of all that has happened through music since then. Truly it was the beginning of a wonderful adventure, that continues as I spread my wings and fly.
The sheetmusic on this page may be downloaded, printed and performed for non-commercial personal, home and church uses. For any other purposes,
please contact the composer.
Comments on 'Wings to Fly':